Welcome!

Zoom Lenten Study
Wednesday nights at 6:00 pm

Click here for the study guide

Zoom link will appear on Wednesdays after 5:00 pm.


IMPORTANT NOTICES
Due to the Coronavirus pandemic, our in-person worship services have been suspended until further notice.


Click here for Frequently Asked Questions (FAQ) from the Diocese of Los Angeles.

We still cannot open our Parish Hall for our 12-Step and other groups. Be assured our prayers are with you all in your Zoom meetings. Please check back frequently—we are prepared to reopen as soon as it is permitted.

Please join us for online worship Sundays at 9:00 am.


(On Sundays links to our worship service and coffee hour will appear in this space.)

Click or touch here to join us for Morning Prayer

on Facebook each Sunday at 9:00 am (PST).

Then click or touch here to join us for a Zoom*

Virtual Coffee Hour

immediately after the service.

*Note: if your device does not support Zoom (or JavaScript), you can still participate in the coffee hour by dialing (669) 900-6833 and at the prompt entering meeting id: 976 8252 8719 and password: 93016

Service bulletins and saved videos may be retrieved from the list below.

| | |
| --- | --- |
| Epiphany 2, Jan 17 | |
| Epiphany 3, Jan 24 | |
| Epiphany 4, Jan 31 | |

| | |
| --- | --- |
| Epiphany 5, Feb 7 | |
| Epiphany Last, Feb 14 | |
| Ash Wednesday Feb 17 | |

| | |
| --- | --- |
| Lent 1, Feb 21 | |
| Lent 2, Feb 28 | |
| Lent 3, Mar 7 | |

The Forward Day by Day devotions for February, March, and April are here. Copies can be picked up from the iron mailbox outside the office.
2021 Pledge Cards may also be picked up from the iron mailbox.

Trinity is a small, friendly church located at the corner of Second and Saratoga Streets in Fillmore, California. In normal times, we gather on Sunday mornings at 9:00 to worship God, to affirm our unity in Christ, and to be renewed for ministry in the Church and in the world.

Children are welcome at our services. We also provide a separate children's service and child care for younger children.

Trinity is an inclusive Christian community, and we welcome all visitors and newcomers to worship with us at any of our services. Whether you are simply visiting or looking for a church home, you are welcome here.

We are pleased to offer the Catechesis of the Good Shepherd as part of our Christian education program. Please contact the church office for details.

If you are interested in becoming a member of Trinity, please speak with one of the clergy. If you have special needs such as baptism, confirmation, or marriage—or if you simply wish to consult a priest—please do not hesitate to contact one of our clergy!

The Episcopal Church began in 1789 after the War of Independence as the American version of the Church of England. We are the American member of the world-wide Anglican Communion and along with other Anglican churches around the world share a tradition that is characterized by a commitment to common prayer over common belief. At its best, that commitment creates a community of faith that celebrates diversity and is equipped to live with the tension of differing opinions.




May the Peace of Christ be always with you!


The Rev. Lawrence M. Brown, Rector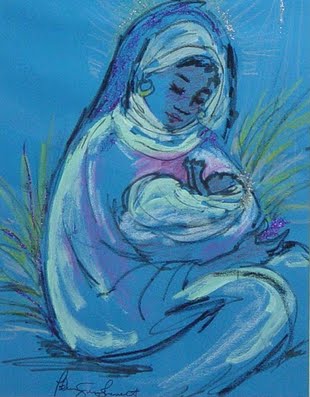 Blue Madonna and Precious Child
by former rector Patricia Bennett.

Filming at Trinity Church
Whoever you are and wherever you find yourself in your journey of faith, you are welcome at Trinity Church, an open and affirming congregation.


We proudly support the following non-profits: